| | |
| --- | --- |
| | Plants & Recipes |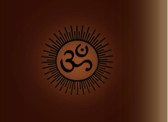 In Ayurveda, spices play a major role invarious kinds of therapeutic treatments - internally as well as externally. This is one of the first "spice dictionaries" which is freely available on the net and provides extensive information about most ayurvedic spices, their different names, usage, how they look like and so forth.

This is a growing dictionary and many people worked hard to enable you to see what it is today. Please respect that and do not just copy the content. If you want to do so, please ask for our permission first.

Here is the list of the ayurvedic spices which have been published so far:



Sanskrit name
Also known as

---

Amlaka:
Tamarind, Tamarindus indica
Bay leaf:
Laurus nobilis, Apollo's Bay Leaf
Jati:
Nutmeg, Myristica fragrans
Jatitosa:
Mace, Myristica fragrans
Jawani:
Ajowan
Jirna, Magadha, Jirana:
Cumin, Cuminum cyminum, Jeera
Kunkum:
Saffron
Marica:
Black Pepper, Piper nigrum
Methi, Jyoti, Chandrika:
Fenugreek, Trigonella foenum-graecum
Pudinaha:
Mint, Mentha spp
Raji, Sarshapa:
Mustard, Kshutabhijanaka
Ramatha:
Asafoetida, Ferula assafoetida
Satapuspa:
Dill, Dill Seed, Dilly, Garden Dill
Shakayogya , Kustumburi:
Coriander, Coriandrum sativum
Shriisanjnan, Lavanga:
Clove, syzygium aromaticum
Stringa-vera:
Ginger, Zingiber officinale
Tailaphala, Putadhanya:
Sesame, Sesamum indicum, Pitratarpana
Tamalapatra:
Cinnamon, Cinnamomum zeylanicum
Trutih:
Cardamom, Elettaria cardamomum
Vanotswa, Kamaphala:
Mango, Nilakapittha, Mangifera indica
Varavarnini, Haridra:
Turmeric, Curcuma longa


If you can't find what you are looking for, just try the search on top of the page on the right hand side or have a look at the ayurvedic herbs via the left hand side menu.

If you think that any information given about any of the spices is not complete, please do not hesitate to help us in completing it.

Thank you.